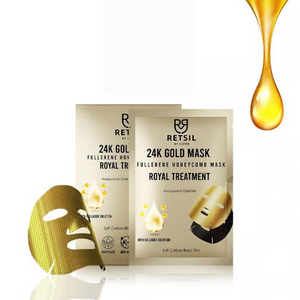 1pc Pack with 3 essential formula.
FEATURES
1st Feature : Collagen: Anti-Aging
Speeds Skin Healing: Not only does collagen contribute to skin elasticity, oil production, and hydration, it can also help speed up the healing process in the body. This means that using a collagen mask may help your skin heal from acne faster to give you more even, luminous skin.

Prevent Saggy Skin: Each Mask is packed, sealed individually and protected by a hard cover package to ensure no exposure to the bacteria, air, damage and water from the handling to delivery process.
2nd Feature : Charcoal: Remove Impurities
Remove impurities from the skin because of activated charcoal's ability to absorb bacteria and toxins. By removing trapped dirt and bacteria from the skin, using a charcoal face mask can lead to a healthier, clearer complexion.

Improve Acne: Acne is caused by a buildup of dead skin cells, oil, and bacteria that gets trapped inside the pores in your skin. Acne-causing bacteria can trigger pimples and other inflammatory lesions, resulting in irritation, redness, and swelling. The antibacterial properties of activated charcoal, may help lift bacteria from the pores. This may help with reducing acne and improving overall skin complexion.
3rd Feature :  24k Gold Flakes: Promote Radiance
Promotes younger-looking skin: Gold face masks help to stimulate collagen production and slow down the telltale signs of aging, including wrinkles, fine lines, and sagging skin. Gold also strengthens elastin, which keeps your skin firm and toned. Reduces age spots: Gold also fights free radicals in the skin and can help reverse the appearance of sun damage and age spots. Promotes glowing, healthier-looking skin: Gold face masks stimulate blood flow, resulting in more radiant skin. If you have dull or dry skin, this increased circulation will help your skin stay hydrated and bright.
 24K Gold Mask -> (From Korea)
Restores skin Elasticity and Vitality

Delays the skin's aging rate

Releases gold micro ions to change the skin circulation

With collagen solution to repair skin (for 24K Gold Mask with collagen solution)
 MOQ: 50 pieces.