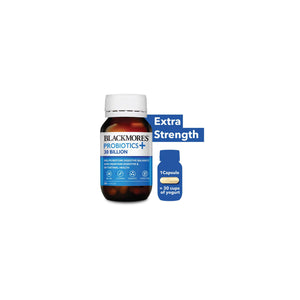 RRP: S$60. Expiry date: Sep-2021.
Minimum order: 100 bottles
. 1 Blackmores Probiotics+ 30 Billion capsule has probiotics equivalent to 30 cups of yogurt. It helps restore digestive balance, maintains digestive, intestinal health and supports a healthy immune system. It features a dual action formula with prebiotic inulin to nourish and support the healthy growth of good bacteria.