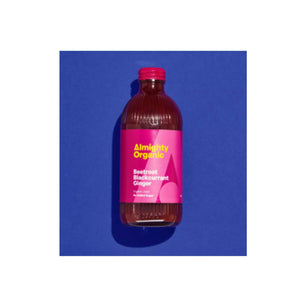 MOQ: 50
Low In Natural Sugars (No Sugar Is Added) · Sustainably Sourced Produce · Zero Plastic Packaging · Supports Little Gardeners · Vegan
Enjoy a box of Almighty Organic Juice for home, or the office, or wherever else you might like a fridge-full.
There's so much depth to beetroot, tough on the outside and hot-pink and purple on the inside. We only use premium, organic beets from Canterbury, New Zealand, paired with organic blackcurrants grown by our mates at Viberi (Pleasant Point, NZ). A hit of ginger keeps things earthy and marries together the deliciously purple fruits & veggies.
A delicious, balanced juice with a hint of zing that everyone can palette. The veggies in this juice keep it low in natural sugars (6.07g/100ml).